Once a playlist is open, you can continue to add items from the main song library. However, to speed your work, there is also a mini-library pane available.

When you select a song in the library pane, you can click-and-drag it to the playlist, or you can hit the F9 key (like anywhere else in the software) to add the selected song to the playlist.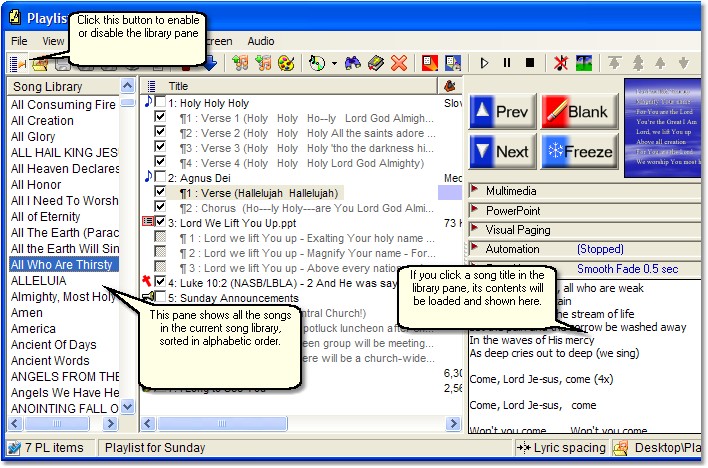 In addition to showing the song library contents, you may also select a library of images or videos. The location for these files will default to the folders selected in the preferences, but you may navigate to a different folder if you wish.

You may drag-and-drop files from the library pane to the playlist. You may also apply these images or videos directly to the currently projected item. Right-click an image for options, or double-click it to immediately update the projection background.