The main screen for all of Worship LIVE! is the song library. You'll spend most of your time in this window, and it's loaded with well-sorted, carefully positioned information.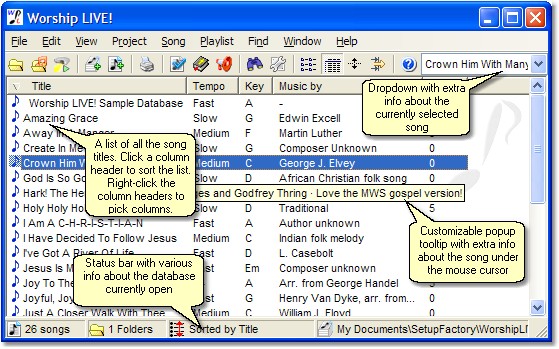 You can select what information you wish to see in the library. The View menu has various options to help you refine the list, including:

| | | |
| --- | --- | --- |
| | · | Customizing the tooltips |
There are also a number of other useful options related to the library view in the General preferences.